Expand And Grow Your Business In Dubai
Start, expand and grow your business in Dubai or anywhere in the UAE With One Alpha Business Solutions.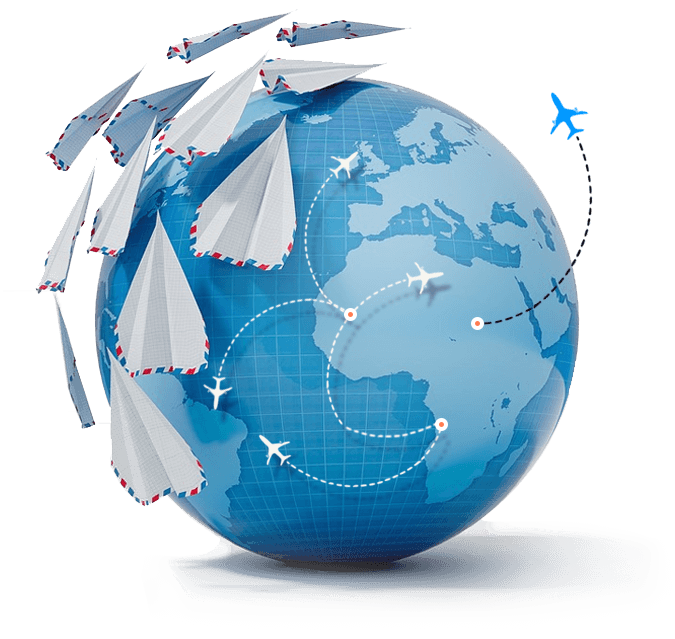 One Alpha Business Solution is a name trusted since 2002 for Companies like yours from all over the world to set up, grow and expand their business in the Middle East and specifically the United Arab Emirates. We put your ambitions at the center of everything we do and hold your hand throughout your business journey.
If you're wondering how to start a business in the United Arab Emirates, browse through our website to find out more on how we can help you set up your company in the UAE.
The Process Of Company Setup In The UAE
What is the general price for starting or setting up a company in UAE?

The cost will ultimately depend on various Type of factors:
Activity base license Voucher

External approvals (If Needed)

Establishment card & approval

Ministory of Labour Card & Approval
How To Start Or Register Your Company In The UAE?
At Onealpha, we guide you and hold your hand through each step of your business journey.

Although the process is quite detailed below and highlighting the essential procedure
Select the right type and legal form of business.

We get approval for company name & activity.

Signature on the incorporation documents.

Submission to Registrar of a relevant authority.

You will be notified when your company is approved.

Open Corporate Bank Account. We can assist.
Gold Package All UAE
Visa
Once you submit your online form, your visa process starts.

Stay updated on the progress of your application with instant Email & SMS notifications.
2-year freelance work permit

Visa application and stamping

Consultation and after-sales services
How Can One Alpha Assist me in Company Formation in the UAE?
One Alpha is a pioneering Consultancy and Business Service company that began its journey dating back to 2002. Our experts and advisors are all highly experienced consultants who have assisted clients from all over the world to start and expand their business in the United Arab Emirates.
One Alpha doesn't just assist in the incorporation of business, but holds your hand throughout your business journey. We offer!
Complimentary advice and bespoke consultancy with a highly experienced business advisor.
Guidance and assistance to select the type of business, office location and/or Flexi desks.
Government liaising to take care of your legal requirements to incorporate a company in the UAE.
Your outstanding reputation with local authorities ensures the process is efficient.
Registered Office with PO Box.
Registered agents with various zones.
Preparation of complete documents and business plans.
Preparation of registration forms.
Preparation of Incorporation certificate.
Assisting in opening a bank account.
Ongoing support locally as well as internationally to kickstart or grow your business.
150 +
Freelance Activities In UAE
2 Year
Freelance Permit Visa in UAE
2 Year
2 Year Residence Visa In UAE
Support
Consultation and After-Sales
What Are The Benefits Of Starting Or Expanding A Business In The UAE?
Company setups in UAE OneAlpha provides:
The United Arab Emirates corporate law is responsible for governance, and financial regulation for any new business in the UAE. There is a separate corporate code for each emirate. OneAlpha can set up your company in any one of the following emirates.
Types of Company Setup in the UAE
Depending on the activity and purpose of the company, you can set up your company in any of the following jurisdictions in the United Arab Emirates.
The Mainland Company License or Onshore Company Trade License is issued by the respective Emirates Department of Economic Development (DED). Mainland companies are set up if you plan to do business within the local UAE market as well as internationally. Mainland Companies usually require a local partner. Ask us about Individual and Corporate Sponsorships.
Freezone Licenses are issued by the relevant freezone authority. Currently, UAE has over 40 Freezones to choose from. We can help you choose the one that suits your short term and long term needs. Freezone companies are 100 % foreign-owned and are usually set up for import and re-export. You can do business within the designated zone and must appoint a local distribution agent for trade-related activities in the mainland.
UAE has three offshore jurisdictions, and their relevant offshore authorities are responsible for issuing the offshore incorporation documents. Offshore companies can also be referred to as International Business Companies that are setup for various benefits including tax efficiency, asset protection and risk distribution.
Trade Licenses For UAE Company
What are the types of trade licenses for Company Setup in the UAE?
Quick Facts about the United Arab Emirates (UAE)
The United Arab Emirates is a country situated on the end of the Arabian Peninsula, bordering the states of Saudi Arabia and Oman as well as sharing a maritime border with Qatar and Iran.
The country is a federation of seven emirates or cities and constitutes of Abu Dhabi (the capital), Dubai, Sharjah, Ajman, Ras Al Khaima, Fujairah, and Umm Al Quwain.
The UAE enjoys a strategic location, substantial financial reserves, sizeable sovereign wealth fund, promising investor home economies, and consistent government spending.
Foreign Direct investments contribute to a stable and progressive economy with the government's focus primarily on economic diversification.
Apply for UAE Trade License Or Visa Now!