Introduction:
If you are aspiring to launch a versatile trading business in Dubai, obtaining a general trading license is a crucial step towards unlocking a world of opportunities. In this comprehensive guide by OneAlpha Business Solutions, we will delve into the process of acquiring a General Trading License in Dubai, providing you with an in-depth understanding of the requirements, benefits, and steps involved.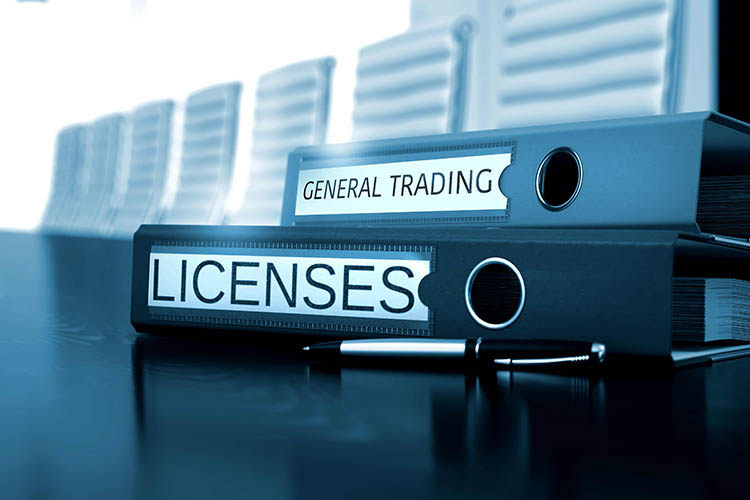 What is a General Trading License?
A general trading license in Dubai enables businesses to engage in a wide range of trading activities across various product categories. It offers flexibility and versatility, allowing entrepreneurs to explore diverse markets and capitalize on emerging trends.
Whether you plan to import, export, or distribute goods locally or internationally, a general trading license provides the ideal foundation for growth and expansion.
Step 1: Research and Business Plan Development
Before initiating the licensing procedure, One Alpha Business Solutions will diligently investigate and determine the appropriate legal structure that aligns with the specific requirements of your business.
Options include mainland licensing through the Dubai Department of Economic Development (DED) or setting up within a free zone. Develop a comprehensive business plan that outlines your trading activities, target market, financial projections, and marketing strategies.
Step 2: Document Preparation and Company Registration
We will gather the required documents for your general trading license application, including:
Completed application form
Passport copies of shareholders and managers
No-Objection Certificate (NOC) from the current sponsor (for employees transferring to a mainland license)
Memorandum of Association (MOA) and Articles of Association (AOA)
Lease agreement or Ejari certificate for the office space
Trade name reservation certificate
Bank reference letter and proof of initial capital
Afterwards, One Alpha will submit the necessary documents to the DED or the chosen free zone authority and proceed with your company's registration.
Step 3: Approvals and Licensing Fees
Upon submission, the licensing authority will review your application and conduct due diligence. This may involve obtaining approvals from various governmental departments, such as the Ministry of Economy, Dubai Municipality, and Dubai Chamber of Commerce and Industry, depending on your business activities.
One Alpha Business Solutions will assist you in submitting the necessary licensing fees, which may differ based on the jurisdiction and the selected legal structure.
Step 4: Office Space and Sponsorship Arrangements
In order to ensure compliance with regulations, One Alpha Business Solutions will assist you in navigating the necessary steps for securing the appropriate licenses. If your business operates on the mainland, this entails obtaining a physical office space in Dubai that adheres to regulatory guidelines.
This may involve either leasing or purchasing a suitable commercial property.
Alternatively, if your business operates within a free zone, we will help you review the specific requirements related to office space and flexi-desk options. Additionally, in some cases, the appointment of a local sponsor or service agent may be required to fulfill legal obligations.
Step 5: Post-Licensing Obligations
Upon successfully acquiring your general trading license, it is essential to prioritize adherence to post-licensing obligations.
This entails diligently maintaining accurate accounting records, submitting financial statements in a timely manner, renewing licenses on an annual basis, and complying with tax regulations, including the proper management of Value Added Tax (VAT) obligations.
One Alpha Business Solutions will provide guidance and support throughout your business journey to ensure your compliance with these crucial requirements.
Ready to start?
Dubai offers a wealth of business opportunities, and acquiring a general trading license opens the doors to these possibilities. Whether you choose a mainland license or opt for a free zone, the success of your trading venture hinges on meticulous planning, regulatory compliance, and ongoing adherence to post-licensing obligations.
Our dedicated team at One Alpha Business Solutions is here to support you every step of the way. We are committed to providing the necessary guidance and assistance to ensure your compliance with regulations and help you establish a thriving trading business in Dubai.
Should you require any further information or assistance, please do not hesitate to reach out to us. We are excited to embark on this journey with you and contribute to the growth and success of your business.
If you need assistance with obtaining a business license or have any questions, feel free to contact OneAlphaDxB right away on WhatsApp. Our team of experts is ready to provide you with a free expert consultation instantly.

OneAlphaDxB!